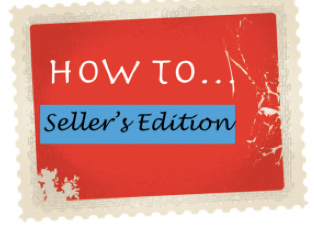 The general premise of this started with an interesting conversation. I have had this one a few times, it always gives me pause. I figured I would make it easy, and answer the question: How do you do business with me as a seller?

First, call me or email me. 780-902-5556 or kimberly@kimberlygraham.com. Both reach me directly. That is the best place to start and is in fact step 1 below.. but I am getting ahead a bit here! So whether you are a referral from a past client or friend, or have come across my advertising and would like to get the ball rolling, this is the most direct way to do it. I promise you, if an email or call comes across my desk, I am going to be thrilled. I love nothing more than the promise of a new client to help. It's a deeply satisfying thing.

Below is a comprehensive, step by step, guide to show you what you can expect during the process. Everything from when we first chat, to our first meeting, signing paperwork, the steps during a listing, what happens after, everything!


1. You call me, and I will be looking to set a time with you to view your home. Sooner is better than later, because no matter when you are looking to get your home on the market, you will likely want to do work to get it ready. The 'sooner rather than later' thing gives you optimal time. I will also be looking for some basic information on your home as well.

2. I am going to ask where you got my name from. I just want to know who I can thank for the referral, or to find out which of my advertising avenues is working for me.

3. We set a mutual appointment time. My hours are flexible, so it just depends on yours.

4. I will do background research. Look at comparables sold in your area, your home's attributes and how they compare. Also market conditions, your location in your neighbourhood, tax assessment, etc.

5. During the appointment you can expect the following:

a.) After initial introductions I will be looking for a tour of your home. This is an optimal time for us to discuss any upgrades you have done or plan to do, any staging or painting needs, or anything at all that needs to be done to get the home on the market.

b.) I will also be looking at your home. This is how I will help you arrive at a market value.

c.) I am not looking at your stuff. Such a common worry! I know your house will be tidier and cleaner when you list it, there is no need to worry or feel badly for a less than perfect home, you still need to live here, I totally get it.

d.) After the tour we will sit at the table and go through all the data I bring. Starting with the comparative market analysis, or CMA as we call it. The focus will be on the comparables most recently sold in your area, and how your home compares to them. (We compare apples to apples here. Bungalows to bungalows, not 2 storeys to 4 level splits) There are so many reasons this is important, but the basic one is this: Buyers have access to this information through their own agents, they know what similar homes sell for. Other information in the CMA is general neighbor hood statistics, days on market, percentage ratios and comparable solds locations for homes.

e.) We will then go through the marketing package. Big focuses here are on the actual marketing and the commission payable. Rest assured you will be informed of all fees up front, there will be zero surprises for you on that. My aim here is to cultivate an understanding with you, so you can see what I am all about, where my passion lies, and how exactly I plan to sell your home for you!

f.) It may or may not be decision time. If you are ready to sign a contract I will have one with me that I can explain easily to you. If you are in need of more time, that is ok too. My mandate is to work with what your needs and comfort levels are.

g.) You choose to proceed, so WHAT HAPPENS NEXT:

i.) We pick dates. When showings start is up to you, we will discuss the best course of action that suits YOU.

ii.) Once dates are picked, I will arrange a time for the photographer to come and take some snazzy pics. Yes, you get a professional photographer!

iii.) I will also measure the house, each room, inside and out.

iv.) Usually I gather information about your home during the listing appointment, at this time I like to ensure all of it is 100% accurate. So I focus on updates, when they were done, if you have receipts, is there a warranty
still active, etc. Also, at this time, I want to talk to you about the highights of your home, what makes it 'home' for you, any summer pics of your yard, all your favourite things! I will use all of this information in my advertising.  After all, we are not selling houses to robots, we are selling them to people, so let's appeal to them that way.

v.) The listing goes live on PARAGON. It takes 24 hours (approximately) for itto upload to MLS.ca.

vi.) The for sale sign goes up! Check out that URL sign, it should connect to your own private page on my site. www.123YourAddress.com. I can track activity and see if people are visiting. Its also valuable to those driving by. Sure they can call, the number is visible and accessible, but some people are really more hand's off. That is what the website is for! We can add extra pictures, info, ect. Realtor.ca caps the picture allowance, but here we have more room!

vii.) Also of note, I use a professional sign company to install signs. This way they are installed in a timely fashion, they always look bright and clean, and they will not fall over. This is a huge tool in selling your home, and some signs get custom designed just for your listing, so its important to leave that one to the pros.
viii.) Also look for your home on Kijiji, Facebook, online newspaper ads, etc: Follow the list in the marketing package.

ix.) I will be dropping off advertising materials, so your full colour brochures, feature signs for around the home, 'Remove Shoes' sign, etc.

x.) Showings START. You might feel stressed, I promise this is very normal! Just breathe, let me handle the 'crazy', that is part of why you hired me! I will make sure only qualified buyers see the home, book appointments, prep for the open house, make sure all ads launch smoothly and the listing is error free.

xi.) I will not be the only agent showing your home. It is to your advantage to have as many people and agents as possible see your home. I have access to hundreds of people, maybe a few dozen of those would be buying at any
given time, and maybe a handful or fewer would be looking for a house like yours. HOWEVER, I have access to the hundreds of agents in Edmonton and Alberta through our housing systems, through them our resources are
endless. We have the Edmonton market at our fingertips, literally! Once we list a home on our system, that powers MLS/Realtor.ca… it gets sent out to EVERY buyer looking for a home like yours who would be working with an
agent. Instantly. For those looking for a home like yours without an agent, I have catch basins in place to attract them; that is where open house and other advertising avenues come into play.
xii.) Feedback will be provided, only if it is provided to me by other agents. I always ask, they don't always answer. There are many reasons for this I am sure, over the years I have come to interpret this to mean the house simply was not what the buyer was looking for. However sometimes we get good feedback that is useful: There could be a smell that was missed, or a small defect like a hole in the wall. Its great to have these pointed out. The biggest thing is it allows us access into the minds of people buying in the market right now. Remember, listing a home is based on historical data
(comparables, for example) and current market trends. All of that can change quickly, so buyers looking today, that is a great source of current info!

xiii.) Open Houses! You should be pretty much ready to go. I am a huge believer in prepping ahead of time, and anything you would have had to do to prep for sale is the same as an open house. So basically turn on music,
make sure there are no dirty dishes, the kids have flushed all the toilets, the lights are on.. and burn some candles if that makes it more home-y. My general times for these are Saturday and Sunday either or, or both, from 1-3 or 2-4. If someone cannot make it they will call me, but a serious buyer will make the time and come. However, come home late after the open house if you can.. sometimes people linger, this is a good thing!

xiv.) Showings! There is a great reference guide in the marketing package you were provided with that goes over the general activities and FAQ's of a showing. However, if you have questions, at this point or any point, please ask.. that is what I am here for.

xv.) Offer Time!! Offers make people nervous, even if they are good. Everyone feels this way, its like bad Christmas.. super exciting, but you are never quite sure if Santa got your wish list…

xvi.) If you have competing offers: I will bring any offers to your home, or we meet at the office, whichever works. If there are multiple offers, I will call all agents back (courtesy call), and let them know the final number, and if they
want to make changes then that is the time to do so. We cannot open offers before the pre-designated time. We open in order of receipt, and once all are opened you can make a decision about what is best for you. Ironically this is not always the highest offer! (Another post for another day…)

xvii.) My biggest job, to negotiate for you. This is something I have been trained to do, I am experienced and I love to do it. It's the biggest reason you hire an agent.
xviii.) Once you have an accepted offer we work through the conditions. Very common ones are financing, and home inspections.

xix.) Once the buyer removes those conditions it is a final sale, CONGRATULATIONS! You can expect that SOLD sign up, and let meknow if you want a picture next to it!
xx.) I am not done yet! I am with you until the end.. so… onwards we go..

xxi.) I will make sure everyone who needs a copy of all relevant paperwork for the sale gets it. Lawyers, mortgage brokers, you.. everyone. I actually like paperwork, its part of my job. Your job is to PACK your house! So I will
take care of details, as always.

xxii.) The lawyer's office will contact you to set up an appointment to drop off the keys and sign paperwork.

xxiii.) At this time also make a to do list (Coming soon, refer HERE for one!) of services to call and cancel for the move. Telephone, gas, electric, water, alarm, etc.

xxiv.) When you are moving, please make sure to completely empty the house. For various reasons, this is best practice. Check your attic and crawl spaces for storage you may not often use.
xxv.) Remember to forward your mail or change your address. On move out day, take a copy or picture of the water, gas and electric meter readings.  Ask your hydro and gas companies, as well as water, to come and take a final reading. Or ask them if they are ok with you calling it in. Either way, I find having a record of it, like with a picture, an important thing to keep on file.

6. Is this it? We have come to the end of the transaction. I hope it was as smooth as can be expected for you!

Remember, I am still going to be here if you have questions down the line. I still get calls from clients months and years later to answer questions, get referrals for furnace companies, or to ask what the best upgrades would be because they want to prep to sell in a few years.
This.. equally thrilling.