Hi Friends!
I hope 2019 is being good to you so far!
Remember back during my video series on the 2018-209 Market Forecast updates? (Click here to view that playlist) Well in those videos I promised you some visuals on the stats I was referring to, and I thought now is the perfect time to make good on that promise!
Before I jump in, I think you should know something, a secret if you will: I don't think stats and graphs are everything, the end all-be all of how we should focus on getting you moving. I know! Seems like such a counter point doesn't it!? Especially with the way I go on and on about stats!
I will tell you this, the reason I DO like stats and graphs is they give us a system to benchmark things, a way to track.. that is how we predict markets too. That is how we plan.
(And by WE.. I mean the Chief Economist from the Bank of Canada, and probably a Chief Statistician of some kind... and maybe you if you are a banking chief too.. but definitely not me..haha.. I do get it though).
The stats and numbers people are so kind to share this with our Edmonton Realtor's Association, and I have included some screen shots, and a few points (including my perspective) below!
What did 2018 bring us in Edmonton real estate??
2018 First Quarter
Year to date unit sales and sales volume were down
Listings were up more than 10% over 2017
Inventory up nearly 15% over 2017
2018 Second Quarter
Unit sales continued to decrease in Q2 compared to same period in 2017
Sales volume was down nearly 5%
Prices were stable, with only minor decreases
Listings and inventory increased, reaching the highest recorded level in June 2018
2018 Third Quarter
Sales and sales volume dropped another 4%
Average prices continued to hold steady
Listings and inventory increase for third consecutive quarter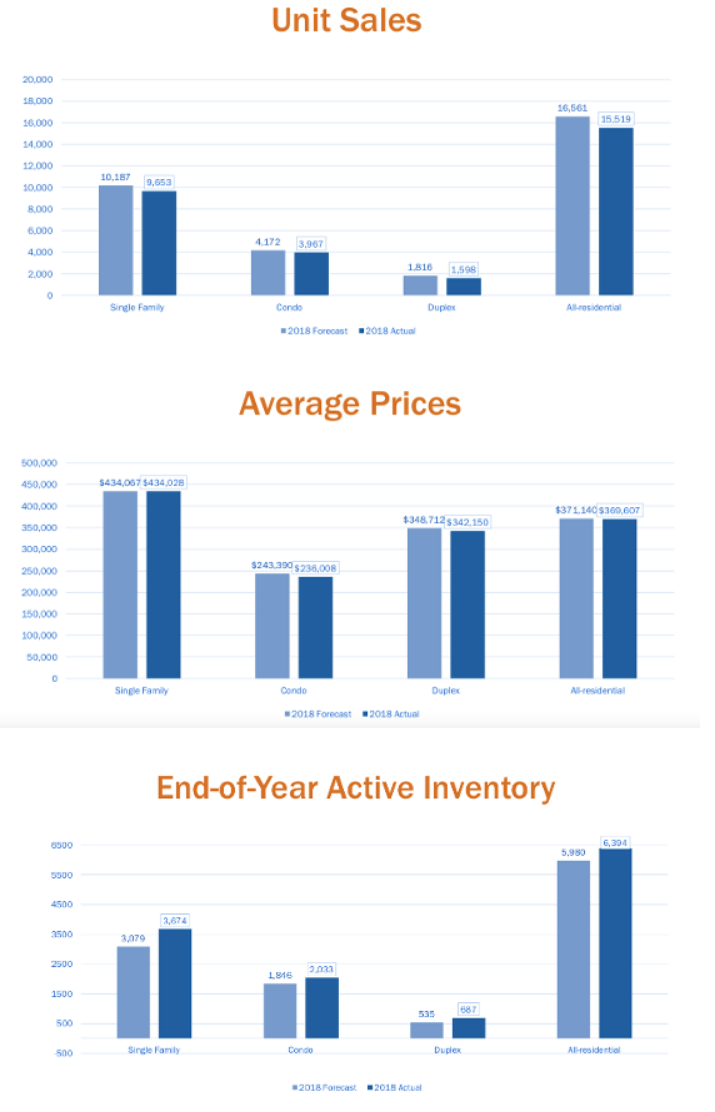 Breaking Through the Market - 2019 Predictions
Experts say:
Prices
High inventory and slowing unit sales
Average prices still remain stable
Higher priced homes continue to keep average up
Median price also remained stable
Sales
Record-high inventory impacting unit sales
Decreasing unit sales throughout 2018
Shrinking sales volume
Inventory
1.92% increase in single family home inventory
1.83% increase in condominiums inventory
0.6% decrease in duplex/rowhouses for 2019
Kimberly Says:
Edmonton real estate is FULL of opportunities right now!! I know it's tough to come to terms with our homes not being as valuable as they were at the market peak, but hear me out:
Reasons for the market softening:
- Overstocked on listings
- Softening economy
- Mortgage changes
If you have ever wanted to invest, now is the perfect time! You can get a property manager and sit on it for a cash flow or capital investment. Rental rates are shrinking, which means more people need good rentals!
If you want to buy properties for your kids who are going to University in Edmonton, perfect time! Residence is uber pricey anyway.
First time buyers and those able to carry two homes will have the most negotiating power for sure.
Lastly, the biggest concern I hear is about the amount of money you might lose on your home if you sold it. Let me tell you, if you are also buying in the local area, keep in mind that same house you are buying is also lower too. Could be a fair trade off!
On the flip side..
because there is one.. its a tough slog out there. It honestly is. There are always those houses that sell in multiples, but likely you might be sitting in that 50% sale possibility ratio. Which means that on average you might have a 50/50 shot of selling. Those numbers change by the month here in the capital region, but are usually close. You need to be prepared and ready.. but lucky for you, we can work the challenges together.
Ok.. more stats coming at ya!
Don't forget to check out the Summary at the bottom, kinda pulls it together nicely!!